$1,900,000.00 – Construction accident
8-3-20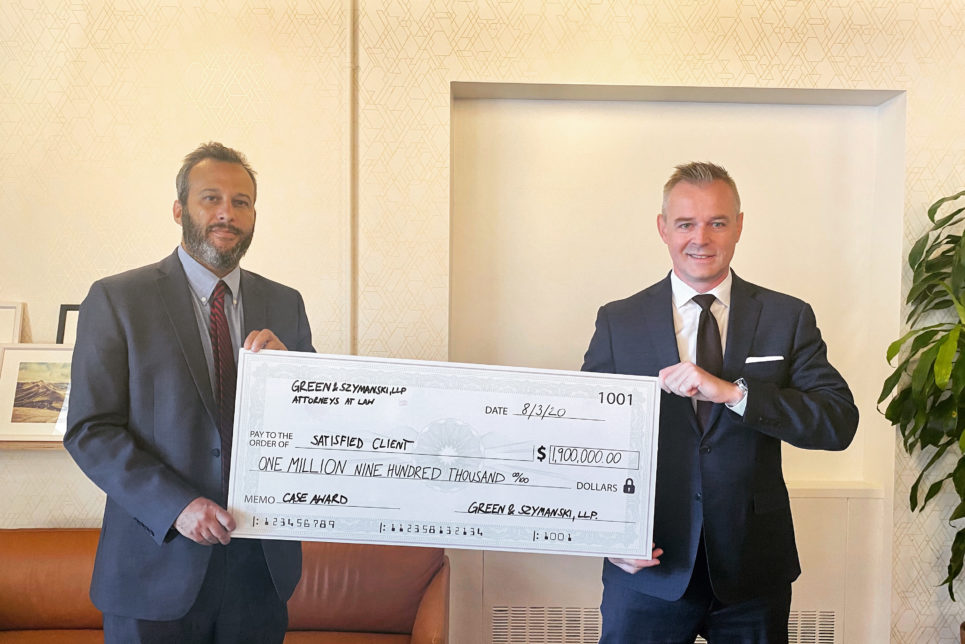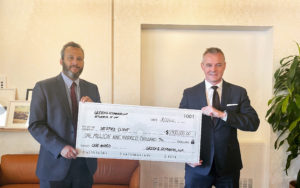 Case closed. $1,900,000.00 for our client injured at a construction site. Attorneys at Green & Szymanski, LLP obtained this favorable award at a Mediation, during pendency of motions for summary judgment, and while the case was already placed on the trial calendar.
Our client, a boom-truck operator, was in a process of a sheetrock delivery into a newly constructed building when an outside hoist moved down hitting the extended arm of the boom. The evidence showed that one of the laborers at the site, operated the hoist without permission, proper license, supervision, and in a blatant violation of the site safety plan. The impact caused our client to fall from his operator seat causing injuries to neck and knee.
To date, our client has not returned to work. The Workers Compensation proceeding was commenced resulting in full medical coverage and the maximum available benefits for the time lost from work.
The causes of action in the civil case alleged violations of the New York Labor Law sections 200, 240(1), and 241(6), together with applicable sections of the New York Industrial codes including sections 23-7, and 23-8. Our allegations were supported by an expert engineer with years of experience in the industry, and extensive trial experience. The defendants through their insurance lawyers, argued no height related risk which does not fall under protection of the Labor Law 240(1), and offered an eye witness who testified that the accident did not happened in the way that plaintiff described it. In short, the defense witness presented a version of events that would make the claimed injury impossible to occur during the accident.
Following over 3 years of litigation, 8 sessions of depositions, and motion practice, parties reached the settlement in the amount of $1,900,000.00.
Green & Szymanski, LLP handles construction and work related accidents, as well as any accidents resulting in injury. A consultation with our accident lawyers is always free of charge.